Regular price
Sale price
$57.00
Unit price
per
Sale
Sold out
SPECIFICATIONS
Air Hand Pump: Suitable for PCP pistols, rifles, air guns, sports balls, inflatable boats, cars, and more.
Usage: Air Pump
Theory: Other
Structure: Other
Pressure: Range of 0-4500 psi (0-30 MPa)
Pressure Measuring Range: Up to 0-6000 psi (0-40 MPa)
Pressure: High Pressure
Power: Pneumatic
Overall Height: 24.7" (63 cm)
Origin: China
Model: 3-Stage PCP Hand Pump
Hose: Equipped with an 8 mm female thread quick connector
Hose Length: 19.7" (50 cm)
Handle Total Width: 10" (25.4 cm)
Fuel: Other
Cooling: Utilizes water cooling
Color: Available in Silver / Black
Certification: CE
Brand Name: VEVOR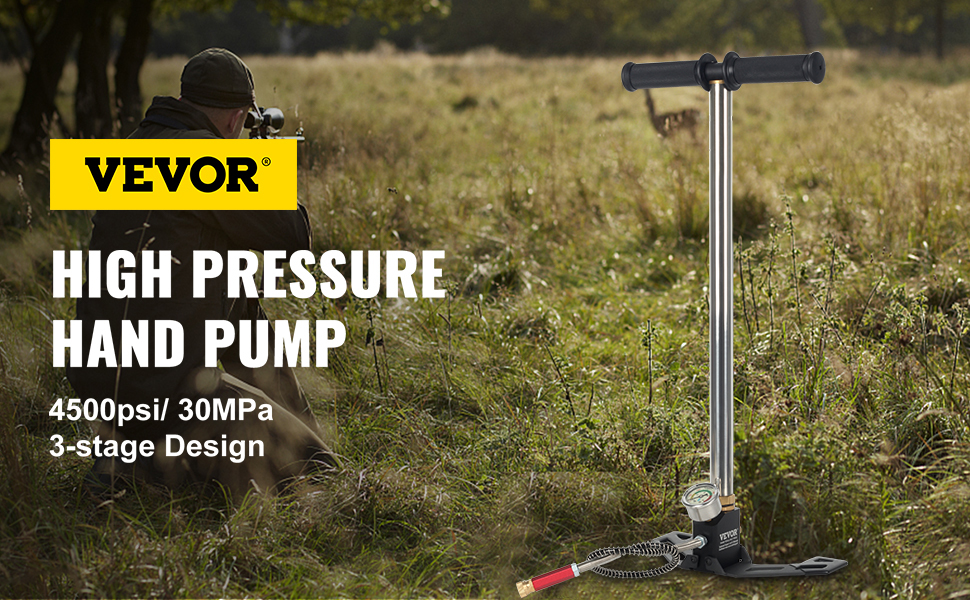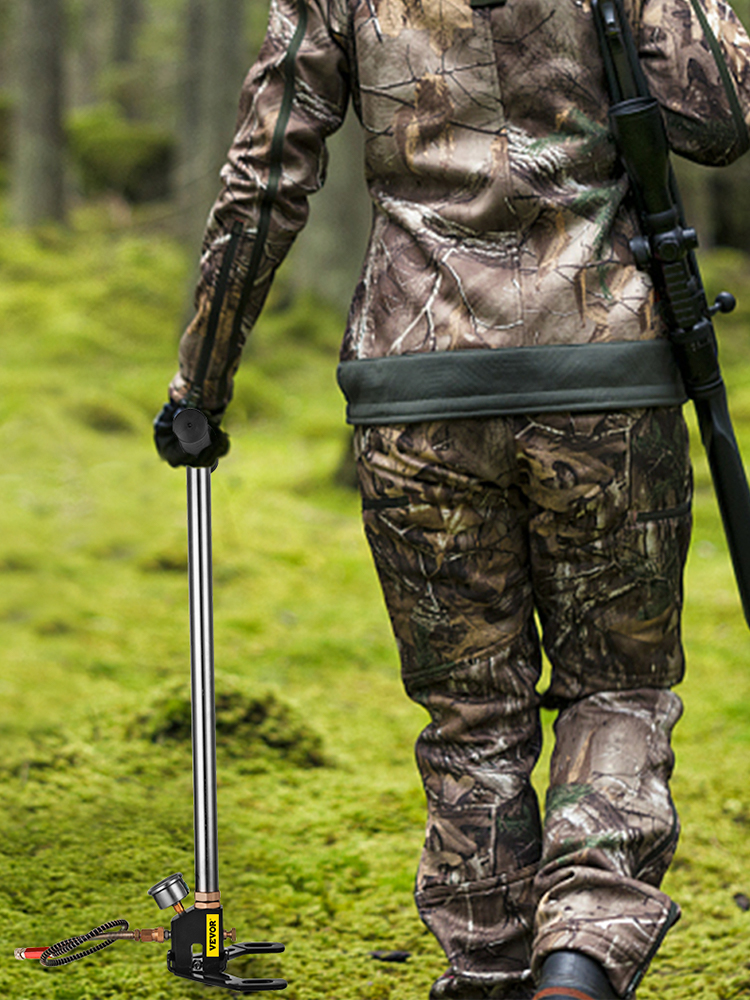 4500 psi PCP Hand Pump
Quickly Setup & Effortless Operation & Compact Design

The 3-stage high-pressure hand pump adopts a thickened stainless-steel structure; it is more reliable and stable. The PCP pump provides high-pressure air up to 4500psi, which is more labor-saving than other general-purpose pumps. The PCP pump is an excellent choice for paintball and diving tanks to provide endless power. No matter the level of air you need, our pump will fill it up quickly and reliably. Blow out those traditional pumps and start using a VEVOR pump.
3 Stage 4500 psi PCP Pump

304 Stainless Steel

Easy-to-Read Parameter

Wide & Foldable Pedal

Complete Accessories
Tough Equipment & Tools, Pay Less
VEVOR is a leading brand that specializes in equipment and tools. Along with thousands of motivated employees, VEVOR is dedicated to providing our customers with tough equipment & tools at incredibly low prices. Today, VEVOR's products are sold in more than 200 countries and regions with 10 million plus members worldwide.
Why Choose VEVOR?
Premium Tough Quality

Incredibly Low Prices

Fast & Secure Delivery

30-Day Free Returns

24/7 Attentive Service
Kindly Note: The pressure gauge does not contain oil, and you can add it by yourself. Remove the plug next to the pressure gauge and add the oil directly.
Key Features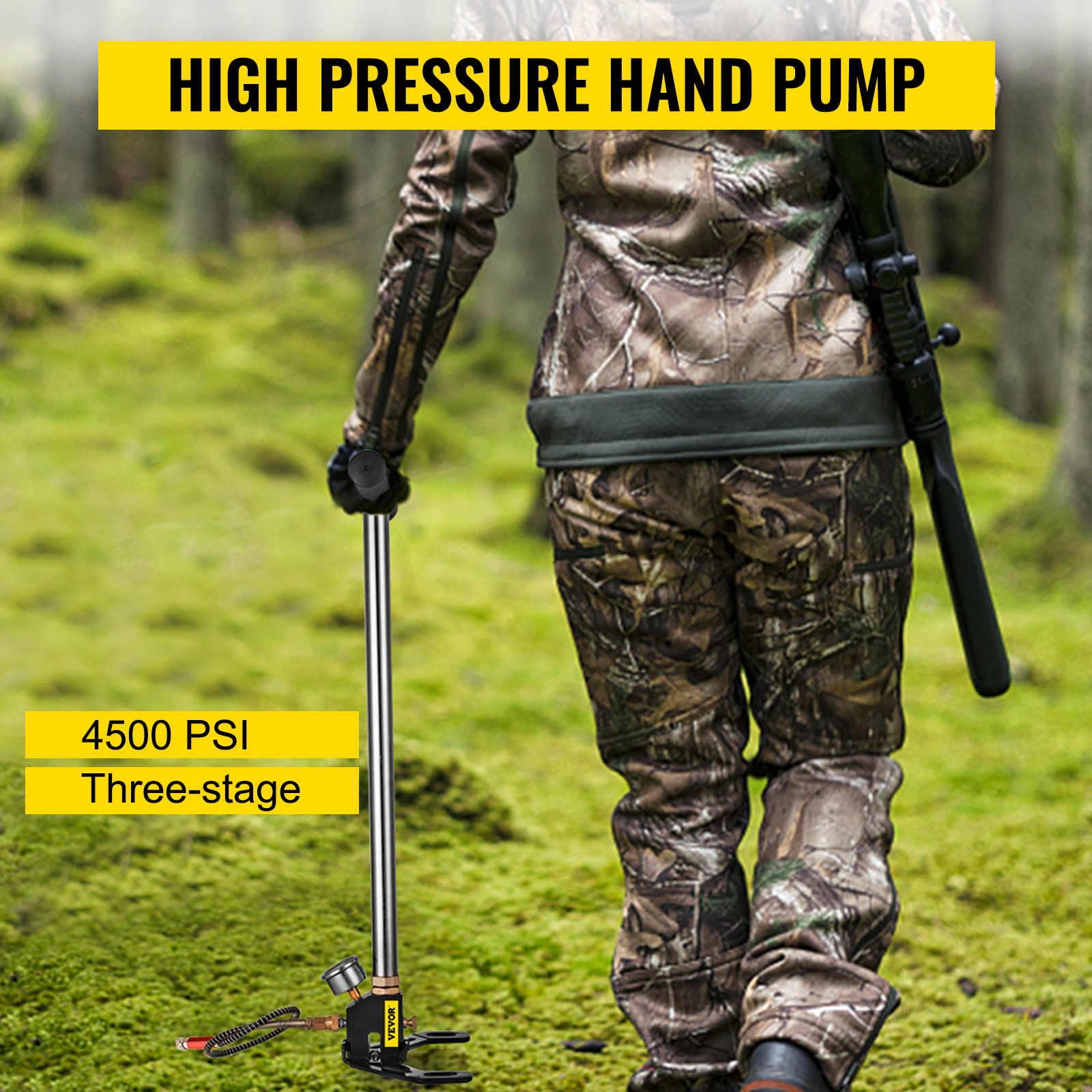 High-Pressure Hand Pump
Our three-stage pump with 4500 psi Max. working pressure is ideal for filling the most popular PCP air guns. It is a great sidekick for sporting and hunting.
Durable Pump Body
The thicker stainless steel body has better strength; it can ensure a more stable and longer service life. It can bear over 5000 times of tear and wear.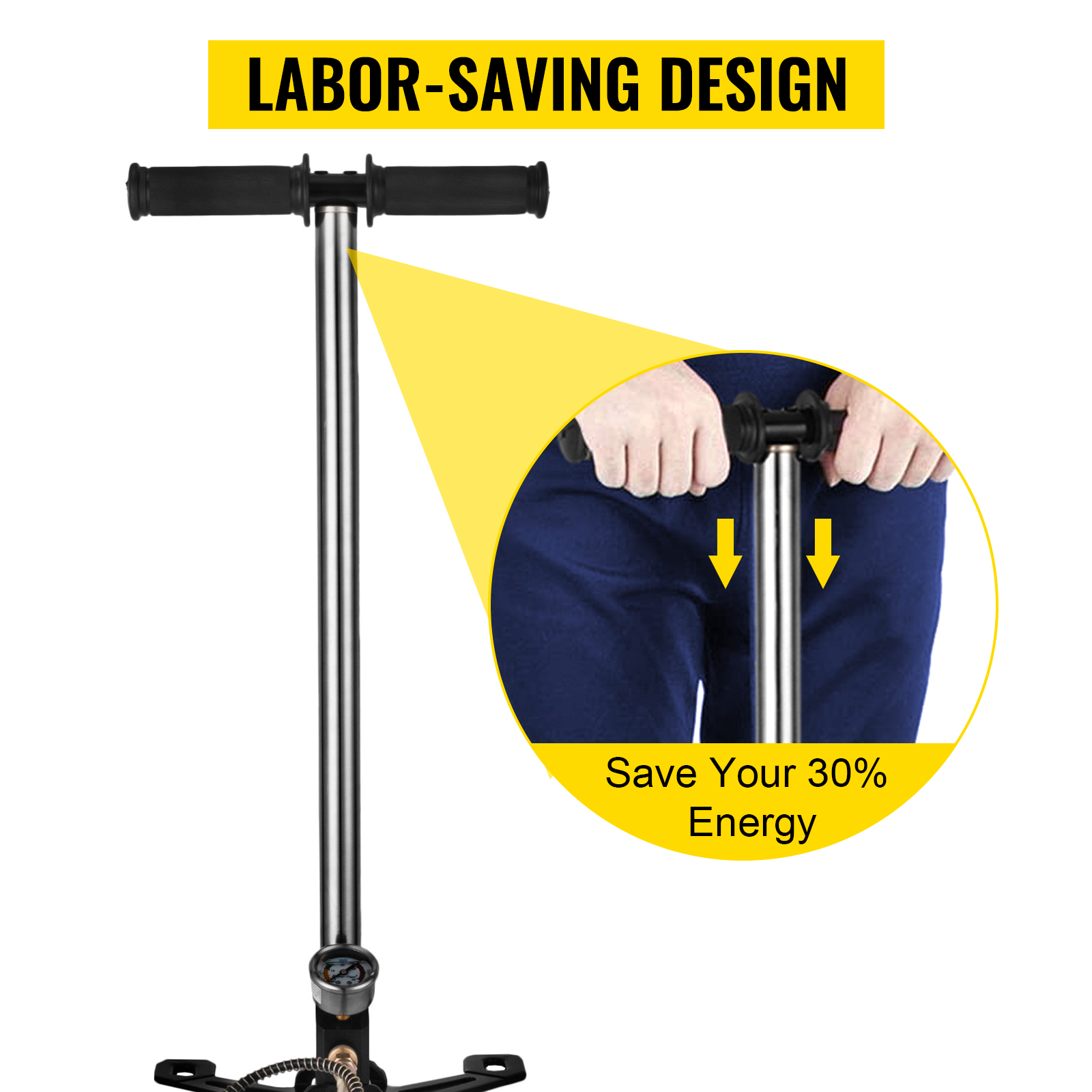 Labor-saving Design
This 3-stage hand pump produces air pressure as high as 4500 psi to fill your PCP air guns smoothly and with great efficiency, saving 30% of your effort.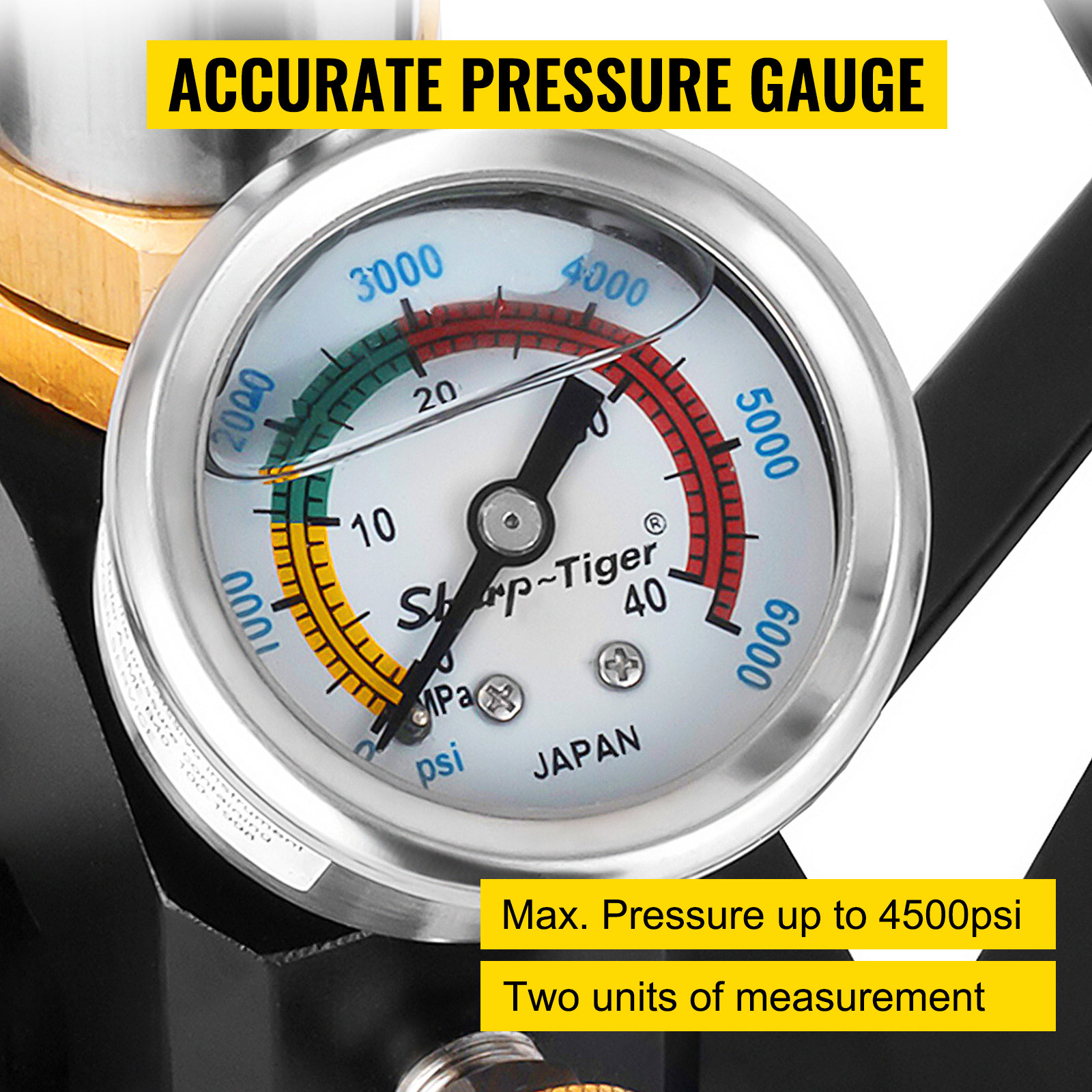 Accurate Pressure Gauge
Precisely control the pressure according to your needs. Stop at the preferred position of the air gun on the air pressure curve. Two measurement units to meet your different display preferences.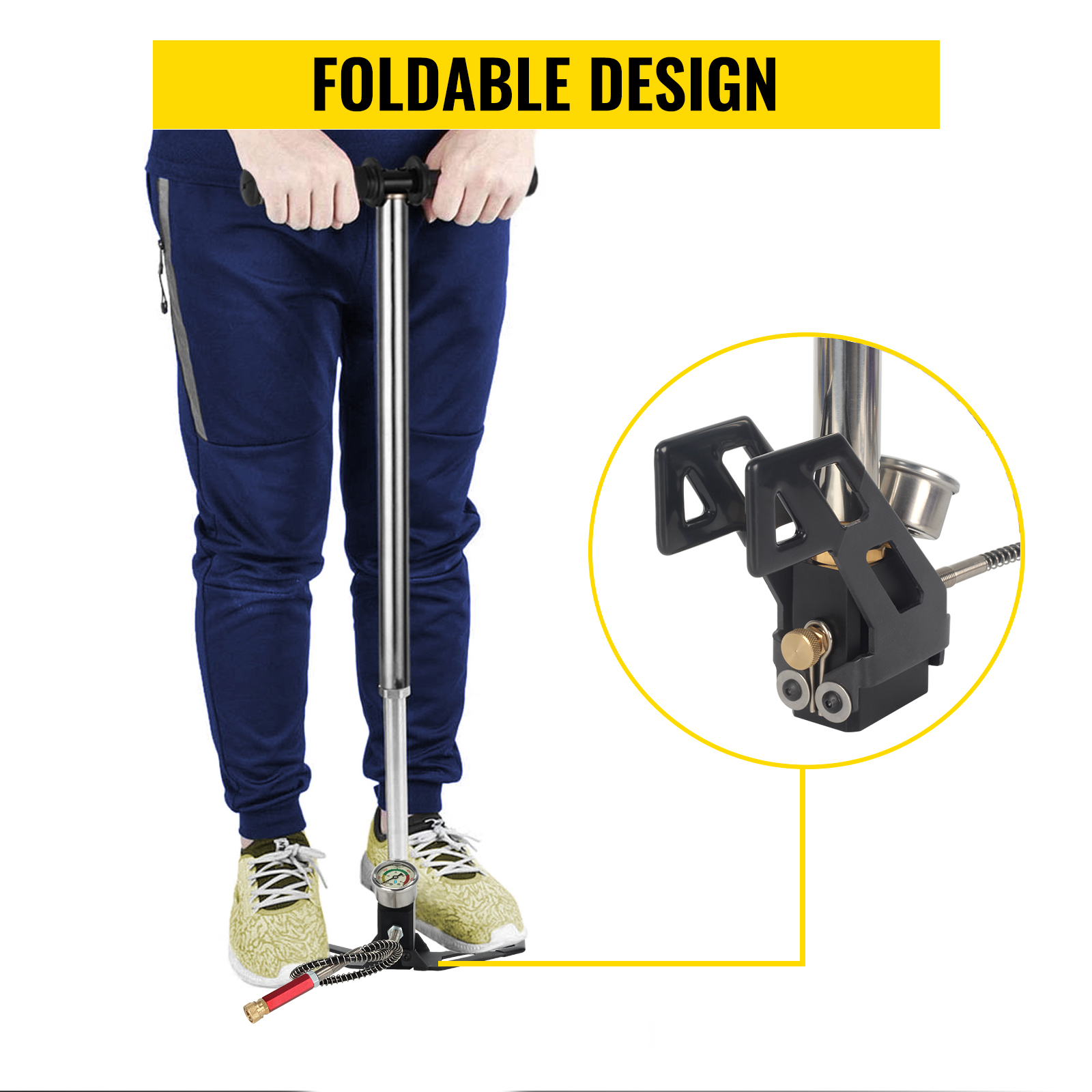 Foldable Design
The foldable pedal is designed for easy storage and transport. Also, it is convenient to carry around in your vehicle, so you can use it at any moment.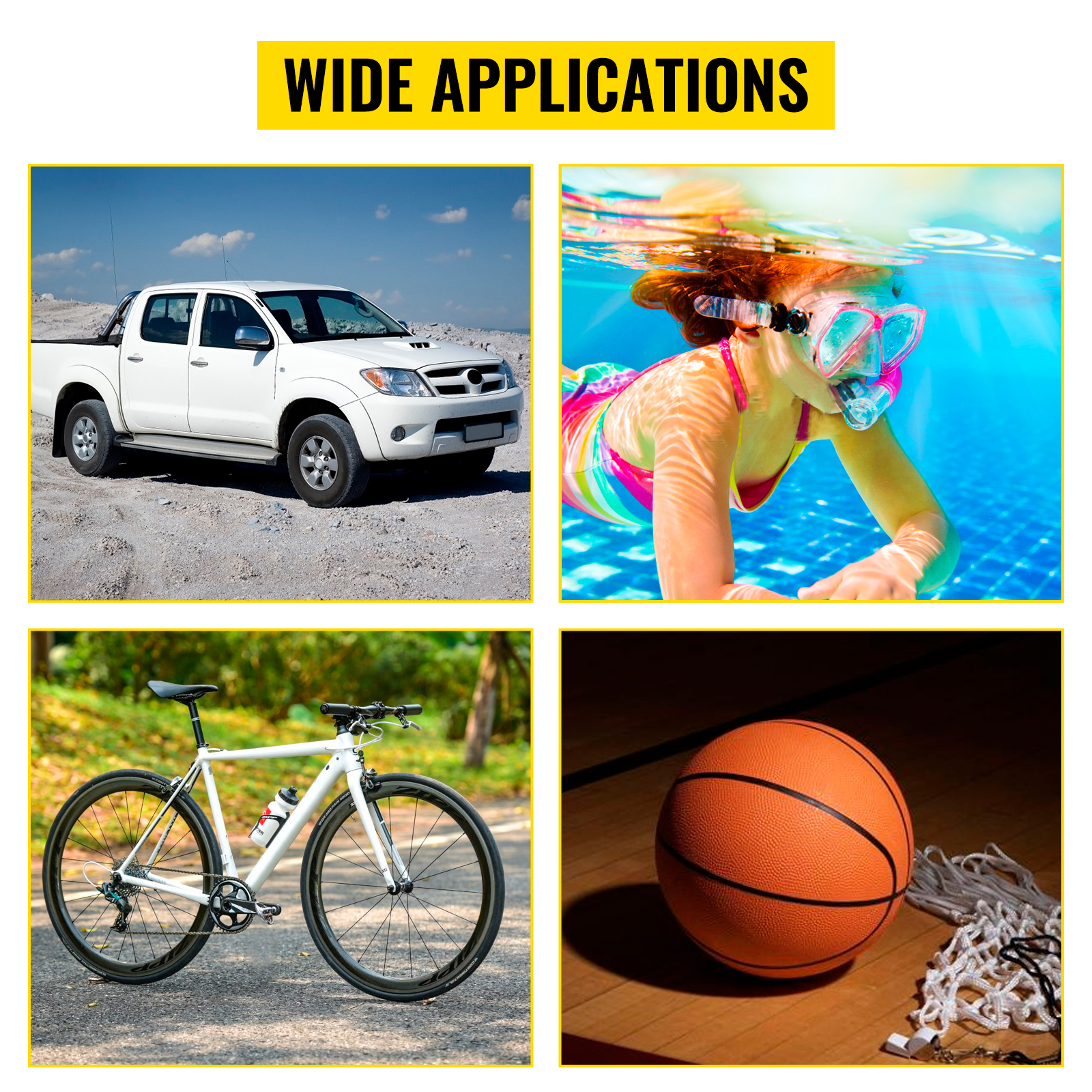 Usage Scenarios
The air hand pump can be applied in various situations. For example, most PCP pistols, rifles, air guns, sports balls, inflatable boats, cars, etc.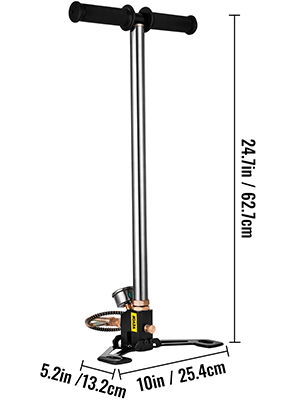 Silver - 3 Stage PCP Pump
Model: 3-stage PCP Hand Pump

Pressure: 0-4500 psi (0-30 MPa)

Pressure Measuring Range: 0-6000 psi (0-40 MPa)

Hose: 8 mm female thread quick connector

Cooling: Water cooling

Color: Silver

Hose Length: 19.7" (50 cm)

Handle Total Width: 10" (25.4 cm)

Overall Height: 24.7" (63 cm)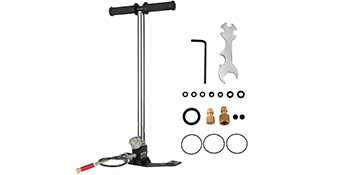 Package Content
1x Pump 4500 psi (0-30 MPa)

1x Gauge

1x 63Mpa Spring Hose

1x Spare Parts

1x Multifunctional Wrench

1x 8mm Female Quick Connector

1x Inflation Adapter

1x Testing Plugging Head

1 x Set of O-rings

1 x Operation Instruction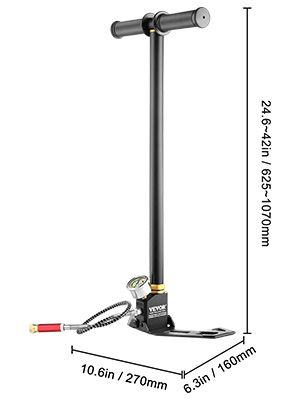 Black - 3 Stage PCP Pump
Model: 3-stage PCP Hand Pump

Pressure: 0-4500 psi (0-30 MPa)

Pressure Measuring Range: 0-6000 psi (0-40 MPa)

Hose: 8 mm female thread quick connector

Cooling: Water cooling

Color: Black

Hose Length: 19.7" (50 cm)

Handle Total Width: 10" (25.4 cm)

Overall Height: 24.7" (63 cm)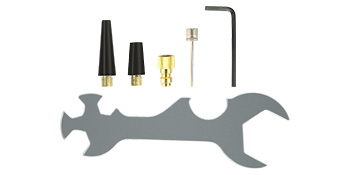 Package Content
1x Pump 4500 psi (0-30 MPa)

1x Gauge

1x 63Mpa Spring Hose

1x Spare Parts

1x Multifunctional Wrench

1x 8mm Female Quick Connector

1x Inflation Adapter

1x Testing Plugging Head

1 x Set of O-rings

1 x Operation Instruction
Features & Details
【3 Stage 4500 psi PCP Pump】: 3-stage design, Max. Pressure 4500psi. Our PCP air pump compresses the maximum amount of air possible from each smooth stroke, saving 30% of your effort. The high-pressure pump provides endless power, so you can have fun with your air guns on any terrain.

【304 Stainless Steel】: This air gun pump uses a one-piece stainless-steel barrel, which is rust-proof. A thickened outer layer makes the product reliable, stable, and long-lasting. The comfortable handle is easy to grasp and ensures a non-slip grip.

【Easy-to-Read Parameter】: An accurate barometer can display the precise air pressure when inflating, avoid accidental tire blowouts, and ensure a secure working environment. The measuring range is from 0-6000Psi and the working pressure is 0-4500Psi.

【Wide & Foldable Pedal】: The sturdy wide pedals provide exceptional stability to your pump. And thanks to its foldable pedals, the PCP hand pump boasts superior portability. It features space-saving storage and is easy to transport.

【Complete Accessories】:All parts and tools are provided, allowing you to set the pump up in mere minutes. This high-pressure pump is suitable for most PCP pistols, rifles and air guns, footballs, inflatable boats, cars, etc. And great for car tires, motorcycle tires, bicycle tires, inflatable kayaks, inflatable balls, etc. If it needs air, then you can inflate it
Share
View full details